Hard Rock Garnet
Introduction
HOMEBASE HARD ROCK GARNET is a non-metallic naturally obtainable mineral abrasive which is also known as almandine garnet. It is the harviest and hardest of garnets. Thanks to its proper hardness,physical and chemical properties, HOMEBASE HARD ROCK GARNET is used widely for waterjet cutting, sandblasting and water filtration, offering high efficiency, low cost and clean environment.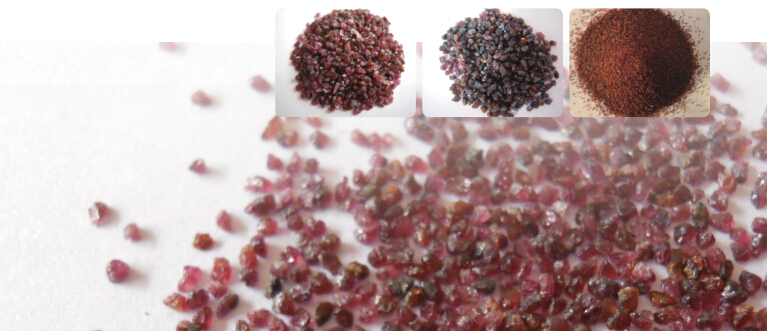 Indentified Features
Homebase Rock Garnet is processed to the high quality,with strict quality control at every stage of processing,packaging and transportation.HB laboratory facilities ensure consistant and qualified materials according to ISO11126 & 11127. Our rock garnet has the following indentified features:
Sharpen edge: Rock garnet's unique charateristics
Economic: Compared with synthetic abrasives of similar hardness,it is much more cheaper
Non-contaminating: Only physical processing and no chemicals used, which protects enviroment.
Safe and heathy: Without free silica
Low Dust: 4 steps washing making sure of low dust. The Garnet leads itself to perfect performance.
Eco-friendly nature abrasive: Non-toxic with no radioactive components
Application
Blast rooms, Blast yards
Bridges, offshore platforms, oil refineries
Pipelines
Rail-car shops, Shipyards
Storage tanks, Water towers.
Water-jet cutting.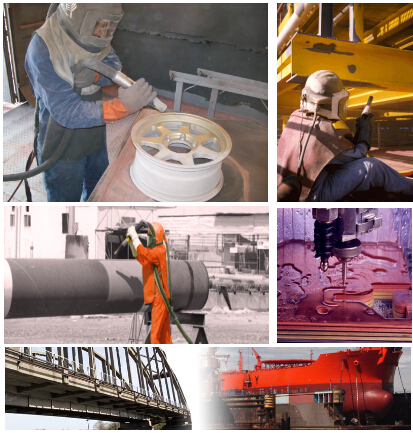 Garnet Specification
Available Sizes
20-40MESH
30-60MESH
80MESH

Particle Size Distribution

*Other sizes could be made according to the detailed requirement.
Physical characteristic
Shape……………………………Sub Angular
Specific Gravity………………3.8-4.1g/cc
Bulk Density………………… 1.8-2.1g/cm3
Hardness………………………Mohs 7.5-8.0
Chloride…………………………25ppm max
Acid solubility(HCL)……….1%max
Conductivity…………………25 ms/m max
Melting point…………….…1300℃
Chemical Composition
Silica SiO2*………………………34-38%
Iron(Fe2O3+FeO)………………25-33%
Alumina Al2O3…………………17-22%
Magnesium MgO………………4-6%
Calcium CaO…………………..…1-9%
Titanium TiO2…………………….0-1%
*Refers to SIO2 bound within the lattice of homogeneous garnet crystal(no free silica).
Packaging and Transportation
HOMEBASE garnet abrasive is available in:
25kg (55lb) paper bags shrink wrapped onto a 1000kg pallet.
Jumbo bags with inner plastic proof loaded up to 1000kg (2200lb)