Homebase Garnet Abrasives for Blasting

Known for its natural hardness, angular shape and purity, Homebase Garnet abrasive enables faster blasting at lower cost, cleaner surface and lower dust. It is free of metallic iron and has low salt contamination, thus is suitable for all areas of surface preparation including stainless steel, anti-magnetic steel and all special alloys.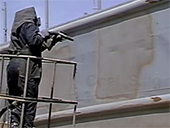 1. Faster blasting & lower cost

Each garnet grain achieves more work, which means you can move the nozzle faster. And in the end, you use less material, less labor and equipment cost, and the disposal cost.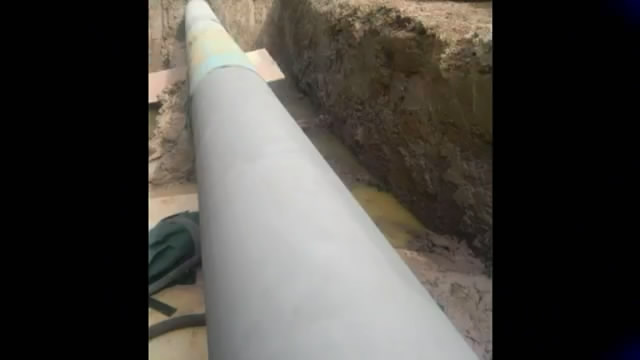 2. Cleaner surface

Every garnet grain scours deep into the pits, leaving cleaner surface.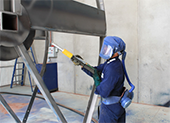 3. Lower dust & safe

Far less dust is produced when blasting. And it provides a cleaner and safer environment for workers.
Applications
Shipyards, new building, conversion and repair, including antimagnetic and other special steels, as well as aluminium superstructures and aluminium and fibreglass hulls


Oil & petrochemical industry maintenance, work in refineries and storage tanks as well as on-shore and off-shore installations


Construction and maintenance of chemical plants, nuclear and fossil power stations, gas and sewerage plants, desalination and industrial plants


Construction and maintenance of chemical plants, nuclear and fossil power stations, gas and sewerage plants, desalination and industrial plants


Construction and maintenance of containers and tanks, tank trucks and rail tanks as well as wagons and coaches


Bridge and weir locks, stainless steel


Building industry and structural steel


Stone building facades and monuments


Non-ferrous surfaces and turbine blades (special mesh)


Packaging
HOMEBASE garnet abrasive is available in:
25kg (55lb) paper bags shrink wrapped onto a 1000kg pallet.
Jumbo bags with inner plastic proof loaded up to 1000kg (2200lb)